DESTINATION
Welcome to DESTINATION - a multi-platform brand that will create a direct channel for brands and organisation to reach, understand and engage teens & young adults.
In 2010, Fourteen19® was set up to enable brands and organisations with beneficial products and services engage young people more effectively.
With twenty-five years experience in youth engagement we have bult a multi-platform brand that will combine curated and specially created content for young people aged 16-24.
We have set some very ambitious targets for the platform between September 2019 - August 2020:
3000 young people engaged through the platform
500 new pieces of youth-approved content on the platform
24 young people benefiting from employment-related opportunities
Within the platform we have seemlessly integrated client functionality within the which provides brands and organisations with a direct channel to create vibrant, engaged communities with teens and young adults.
Over the coming months, we are looking to run a number of heavily subsidised pilot projects with brands and organisations looking to increase youth outputs and revenue. >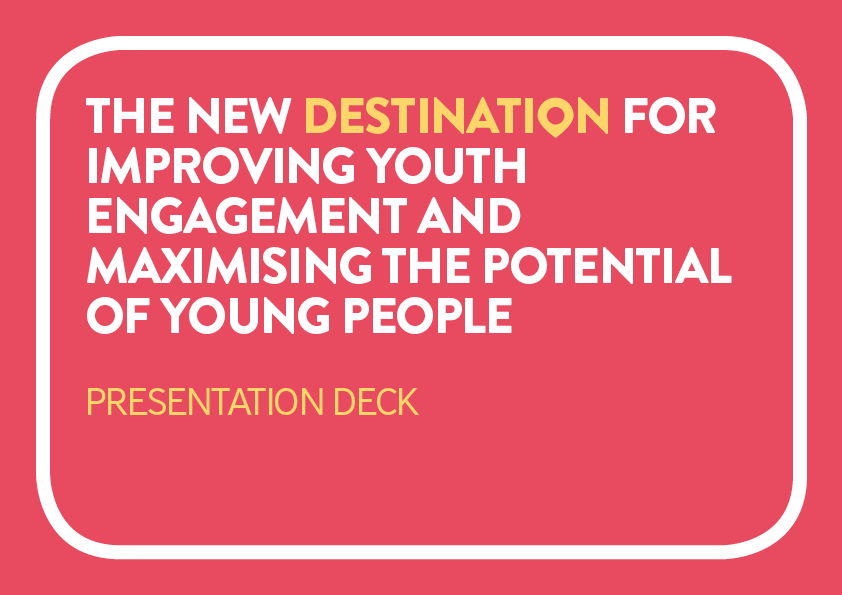 If you would like a copy of our Presentation Deck or would like to discuss a potential pilot project get in touch on 01422 250070 (West Yorkshire Office) or via our webform below.
You can view the beta development platform here www.destination.org.uk