Resilience is key
Posted on the 16/11/2017
I don't want to turn this blog update into a sob story, and without going into details, Catherine has been through some challenges in her life that would destroy a lot of us. But if she's come out of this with one thing (other than her beaming optimism, confidence, willingness to try anything and just general positive aura), it's RESILIENCE.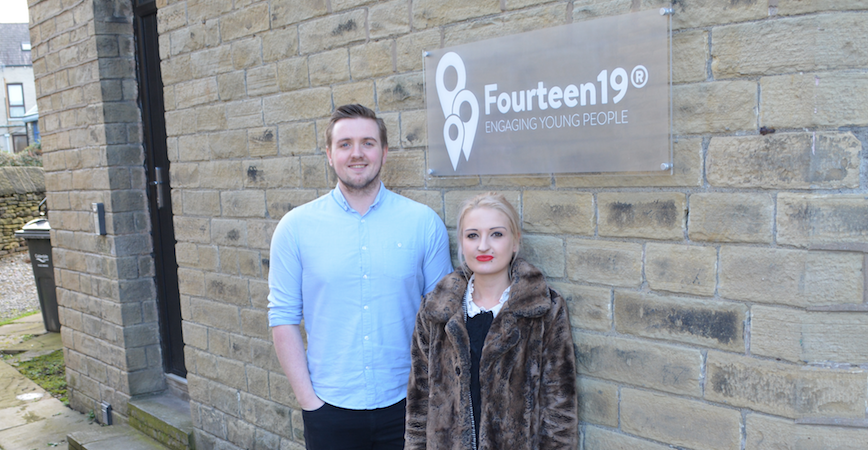 Resilience is something that can't be taught, only developed through experience. It's also something that we, along with many employers, see is lacking from newbies coming into the work force – whether on work experience, industry placements or as graduates. It's also a vital skill that anyone needs to succeed in any career – as we all know, overcoming obstacles and solving problems is a huge part of any job. Best laid plans and all that…
In the second session Catherine displayed her unerring resilience on a number of occasions, including having to postpone the session due to illness, re-routing her journey due to an accident and overcoming frustrations as she had to do a number of takes to make sure we got the perfect version!
Here's her blog update around session 2 of the project:
"In session 2 we moved onto the recording of the script which I was nervous about! After a two hour, bitterly cold, bus journey I was glad to arrive and be greeted by coffee and a warm office. The first part of the script was the hardest, I kept stumbling on my words and I could feel myself rushing. I have never been properly aware of how quickly I spoke!
After a few takes, I managed to get the first part right but I was conscious of how long it was taking me and I didn't want to annoy Alex, who was doing the recording. But with everything that I have achieved in my life so far, I persevered and found it getting easier with each take and slowly relaxed into it.
Resilience and persistence are major themes in my life, as I have never given up throughout the constant battles of mental health and homelessness. I am absolutely humbled that Centrepoint and Fourteen19® have allowed me to be part of the videos narrating the mental health toolkit.
It has given me insight and knowledge on marketing, video recording and the hard work from the team that goes into making it look easy. Mental health is a huge passion of mine and I will continue to campaign for better understanding, ending the stigma and better treatments. This appetite also resides in youth homelessness campaign work, as I believe all human beings deserve a stable and happy life. This experience will further my hopes of a more rounded and understanding approach on how to tackle youth homelessness campaign work and skills that will benefit me in day to day life.
I'm really excited to see the finished versions of the films and hope the experience will go some way to helping me get started in an exciting career."
Catherine has been brilliant throughout the project and has demonstrated all the key skills any employer would love. If any organisations in the Keighley or Bradford area would be interested in getting in touch with her for employment opportunities, we would be more than happy to write her a glowing reference or put you in touch with her directly!
Stay tuned for part 3 of the blog in a few weeks when we are due to premiere the films to Centrepoint staff and service users.